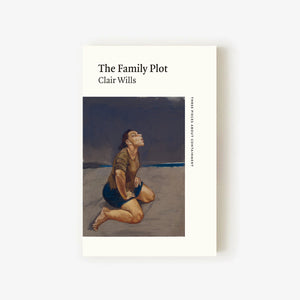 Three Pieces about Containment: the first volume in a new series of LRB books teasing out exceptional threads of recent writing from our archive.
Clair Wills's subject in this triptych of essays, all of them first published in the London Review of Books, is the encounter between human bodies and the institutions that have been designed to contain, regulate and control them. Some of them are built of bricks and mortar: the mother and baby homes, other Irish architectures of containment and England's secular institutions, such as the psychiatric hospitals where Wills's family worked. Other institutions, including literature and the law, wield their power with more discretion. But what they all share is a need to legitimise their operations through stories of individual salvation, or cure, or the common good.
The practice of policing bodies and circumscribing their options relies on physical restraint, but it also depends on narrative. Institutions, starting with the family, need people to believe in them. In this dazzling and uncategorisable book, Wills considers the ways this process has played out and what art can tell us about resisting its myriad plots.

Exclusively available from the London Review Bookshop and the LRB Store.

'Clair Wills brings into focus the negative spaces in the stories we tell about ourselves. She asks the question: "How do we learn to not see what we see, or not know what we know?" She goes along the neglected and abandoned corridors of the past and turns on the light.' – Anne Enright