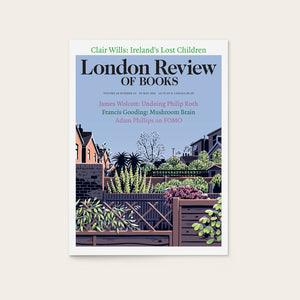 The
London Review of Books
is the perfect read for anyone interested in politics, literature, philosophy or the arts.
Subscribe to the
LRB
today
and read the world's best writing from some of the world's best writers. 
As well as the latest issue delivered every two weeks, subscribers have access to more than 17,000 pieces in our archive.
Place your order now
and make the most of your subscriber benefits: 
Online access to new issues before the print copy lands
The latest issues on your mobile device with the LRB app
Our no-risk guarantee: cancel at any time