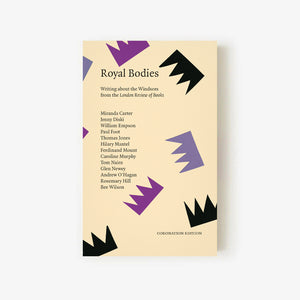 Writing about the Windsors from the London Review of Books
This expanded, commemorative edition includes three new pieces: Miranda Carter on Westminster Abbey, Andrew O'Hagan on Prince Harry and a previously unpublished piece about the queen by Rosemary Hill. 
'I used to think the interesting question was whether we should have a monarchy or not. But now I think that question is rather like, should we have pandas or not?' – Hilary Mantel 
Featuring: Miranda Carter, Jenny Diski, William Empson, Paul Foot, Rosemary Hill, Thomas Jones, Hilary Mantel, Ferdinand Mount, Caroline Murphy, Tom Nairn, Glen Newey, Andrew O'Hagan and Bee Wilson.