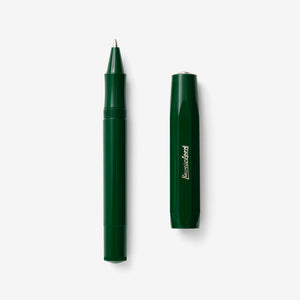 The Kaweco Sport Rollerball Pen was designed in the 1930s and, like its older sibling, has earned a reputation for lasting reliability and style.
This refillable pen has an octagonal design and is manufactured from tough ABS/macrolon plastic. Small enough to carry in a pocket, it expands to 13 cm on opening. 
View our full Kaweco range here.